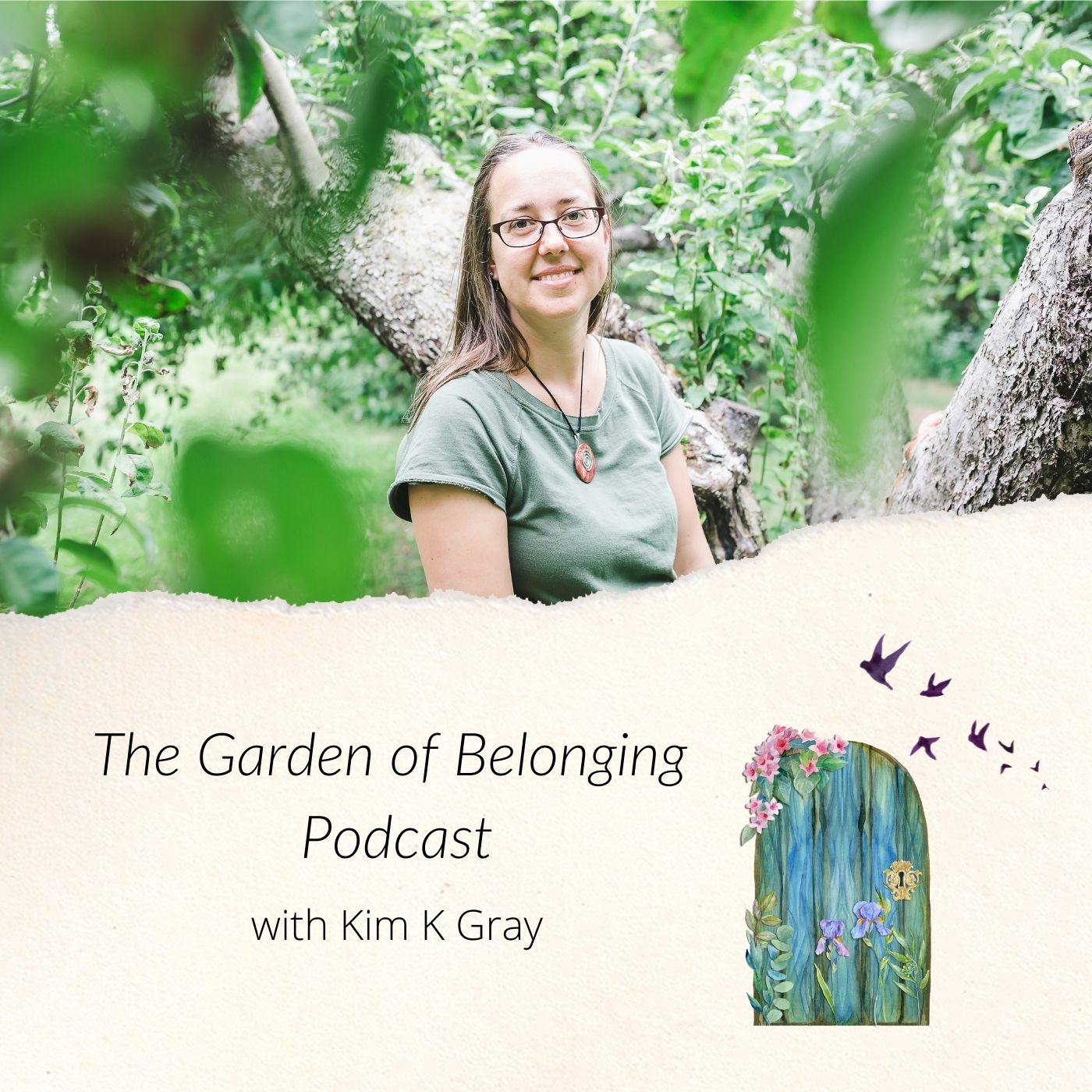 A podcast that explores how we can more fully belong to ourselves. Host Kim K Gray is a writer, life coach, homeschooling mom, and fellow human on this journey. Here, in The Garden of Belonging, all of us belongs. Here, we tend to all those parts we've hidden in hopes of fitting in, bringing forth the beauty that is our fullest selves. Let us journey together to more compassion for who we truly are and more courage to be that person.
Episodes
Wednesday Apr 28, 2021
Wednesday Apr 28, 2021
Today's guest is Rachel Strivelli. Rachel is a writer, celebrant of life, & spiritual coach. She believes that when we pause to look at ourselves with self-love and self-acceptance, our energy, our happiness, and our lives expand! She teaches men and women to cultivate self-love and manifest their desires by tuning into the natural world. She has been featured on sites like Thrive Global, Tiny Buddha, Scary Mommy, and Positively Positive. She shares her writing and videos at Soulpioneer.com.
Rachel and I discuss:
Self-trust as part of the practice of being a whole human being

The trust required to make a choice

How trusting ourselves can be hardest when it means affecting someone else negatively

Finding balance with social media

Balancing science vs. emotions/intuition depending on the situation

Self-trust vs narcissism
You can find Rachel at:
https://www.facebook.com/SoulPioneer/
https://www.youtube.com/RachelStrivelli
https://www.pinterest.com/thesoulpioneer/
https://www.linkedin.com/in/rachelstrivelli/